For providers that want to learn  more advanced thread lift techniques, then the Advanced course is available.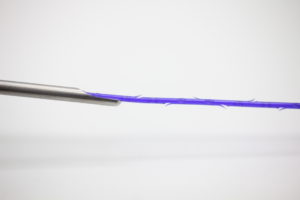 While the Basic Certification Course is optimal for learning Face Thread Lift techniques, the Advanced Course will take the experience further by teaching techniques for arms, legs, neck and abdomen.
The Advanced Thread Lift Training Certification Course necessitates that provides have attended a Basic course, either with R3 Medical Training or another company.
As with the R3 Basic Thread Lift Course, the Advanced Course includes real procedures on real patients. Attendees are also encouraged to receive a procedure as well. The Courses are customized to the Attendees, so the amount of providers we accept for each course is even more limited than with the Basic Course.
The Advanced Course focuses on the same aspects with Thread Lifts, but on different areas of the body. This includes options for the neck, abdomen, arms and legs to learn: